WINTER OPENING HOURS
From 01.11.2017 we will be open every day except Monday, from 11 am to 5 pm.
Holidays are always open (Monday also) and for groups, parties and reservations by appointment.
BLUE TEA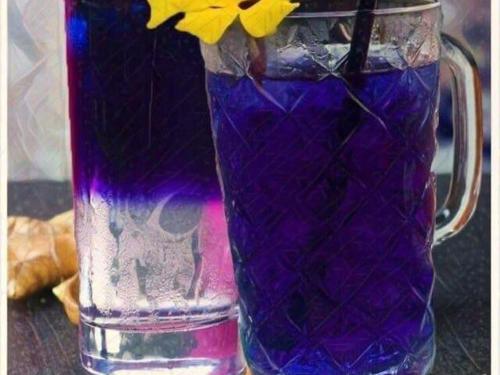 Original, cold or hot.
In combination with lemon limbo changes in lilafarbe.
BLACK WIDOW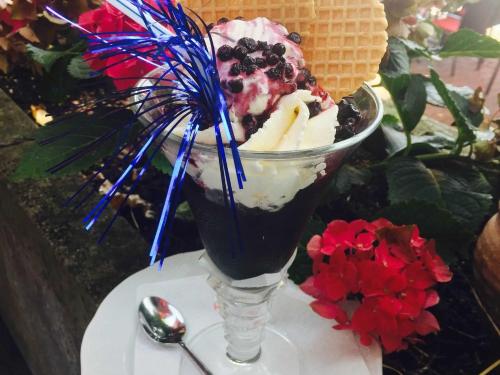 New sundae, black vanilla ice-cream with hot blueberries! Something quite special.
GRILLABEND ON THE TERRACE every Friday from 7 pm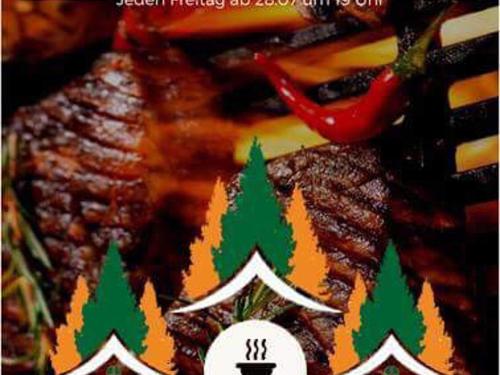 Every Friday at 7 pm, from the 28th of July 2017 until the end of September you will enjoy our meat and fish specialties prepared on charcoal. Let yourself be surprised.
Bon appetit!
COME TO ARNIE'S BIRTHDAY on July 30, 2017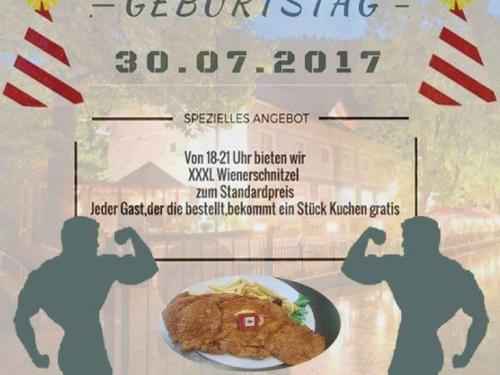 We celebrate, celebrate with us.
On July 30, 2017 from 6 pm to 9 pm we celebrate Arnold Schwarzenegger's birthday. With XXXL Wienerschnitzel at the standard price and free piece of cake, this Sunday will be a true feast.

PS Arnie's menu still available until July 31, 2017 in the offer